---
Learning About the Polar Heart Monitor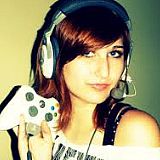 Posted By Norma J.
---
Regular physical fitness has become more important in today's society because people have become more aware of the importance of staying physically healthy. Twenty years ago, the majority of people thought that staying physically fit was only necessary for movie stars and athletes. Today, people understand that in order to stay healthier, it is important to start exercising more regularly and to start eating a healthy diet.

There are many useful fitness tools available that can help people reach their fitness goals in much less time. The Polar FT7 Heart Rate Monitor is one of the tools that can help those who train for endurance or strength sports reach their top performance levels while they are training.

The advantage of these heart rate monitors is that they are small, so they can easily be worn on your hips, wrists or even across the chest. Polar heart rate monitors can be used on their own, or you can connect them to most smartphones that have distance tracker applications.

If you have an iPhone, Blackberry, or Windows-based/Android device, you can connect your Polar heart rate monitor to these devices after you have a fitness tracking app like Endomondo installed. The monitor can connect wireless thru a Bluetooth connection and will continuously send a signal to the distance tracker app on your mobile device.

So in the end, you can have a complete record of not only the distance you have run, but the calories burned as well as a measurement of your cardio-respiratory endurance (gauged by measuring your heart rate).

When you buy a Polar heart rate monitor, you also gain access to other benefits such as the Polar Personal Trainer service, which allows you to analyze your progress in detail.

Special fitness programs that involve cycling, running, and walking can also be measured with the Polar heart rate monitor. For people who lift weights like barbells, dumbbells and kettle-bells, using heart rate monitors can help to determine the optimal rest period in between active workout sets.

As you may already know, strength workouts are most effective if your body is in high gear throughout the majority of the workout. It is very difficult to determine the optimal rest period for strength workouts by just 'feeling' or guessing the time period needed.

If you want to exercise at your peak efficiency, a heart rate monitor is a great tool. That goes for anyone from those working-out to stay in shape to athletes and everyone in between.

Knowing when to cool down and when to speed up is critical, but these parts of your workout changes depending on the individual. The cool down rate for a person that has just started exercising will be different than an athlete that has been biking for many years.

A heart rate monitor assists you in determining when to cool down (and for how long) before you attempt to increase the intensity level once again. Recovery is such an important concept in physical fitness because without proper recovery time, you will not be able to function at full capacity.
Join Our Community!
Like what you see? Get a FREE account and start posting, sharing, and discovering more!