Have Questions? Contact Us!
Find out the answers to your questions by contacting us. We look forward to hearing from you!
---
How to Keep Your Home Treadmill Running Properly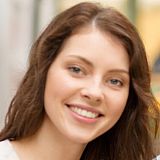 Posted By Karla D.
---
Buying a treadmill is quite hard enough. Choosing the best option out of millions is nearly impossible. But after you got the one you have always wanted, are your worries truly over? Well, they might be, but only if you take care of your treadmill and keep it under maintenance.

Your treadmill is probably one of the biggest investments you've ever made besides your home and your car. It's only natural therefore if you want to keep it running. One of the ways to doing that is to keep a regular maintenance schedule.

A high quality treadmill, however, should never require frequent maintenance. Upkeep for your treadmill includes period dusting, and occasional belt lubrication. The following are some tips to help you maintain your treadmill and prolong the life of your fitness investment.

The number one cause of early belt issues is dirt. That has always been the case ever since the first treadmill was made and broke in the fitness industry.

Dusting between the belt and the deck will insure way longer lasting of your treadmill just do this once a week. The deck should be kept dry and debris free at all times during usage. In addition, make sure the area where you place your treadmill is dust free and dust free means NOT THE ATTIC, to minimize the dust from getting between the belt and/or the deck.
Wipe down display with a mild solution of Non-Phosphate cleaner on damp soft cotton. Cloth should be damp not wet. Wipe down handrails and traction strips with soft cotton cloth and mild soap and water. Cloth should be damp not wet.

You should also do the following on a monthly basis. Unplug the treadmill and let it sit for 10 minutes, then disassemble the motor cover and vacuum inside the motor area, being very careful not to directly touch the static-sensitive electronics. Slide a clean towel under the tread belt and wipe the deck and under the belt. Rotate belt 180 degrees and repeat. Check drive belt tension and adjust as necessary. Check tread belt tension and tracking and adjust as necessary.

The best treadmills of all are those that allow you to or around the belt area easily. But even the best treadmills with the most easily accessible belt tracking are also susceptible to stretch slightly under initial use. That is why it is important that you adjust the tread belt every so often to keep down stretching. If the belt gets to stretchy when your running you could fall when it breaks and really injure yourself badly. This is why choosing the best treadmill is the first step in buying one.