---
Have a Swim with these Activity Trackers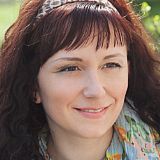 Posted By Elva J.
---
Every company seems to be jumping on the fitness tracker bandwagon these days, releasing their own versions of the wearable device targeted towards those who want to improve their fitness. This means that users get to have a better selection of tech gadgets for men and women, but it also means that all that choice comes along with much confusion. To make your lives easier, here's a list of our top picks for fitness trackers so far.

Garmin's Vivosmart Activity Tracker

This activity tracker allows the user to count their steps, miles, calories, sends text messages and notifications, measures one's sleep, and will even remind the user if they have been still for too long. Being in the midrange price option makes the Garmin Vivosmart activity tracker a smart choice for those who want to stay healthy and connected.

Misfit Flash

If you're looking for an entry-level fitness tracker, then the Misfit Flash should be right up your alley. While there is a noticeable lack of features in the Misfit Flash fitness tracker, it is a bargain for the first timers who are looking for something they can take a dip with. Keeping that in mind, the Misfit Flash is an inexpensive fitness tracker that also happens to be waterproof.

Jawbone UP3

When it comes to tech gadgets for men and women, the Jawbone UP3 is yet another stylish and comfortable fitness tracker that keeps track of the user's activities and even their sleep. The wearable also offers a new feature in the form of a UP app that provides the user with advice on their health based on the user's habits. While it does lack some of the features you would want to have in a fitness tracker, it is a neat fitness tracker that nudges you along and flags the fitness goals you've missed. Overall, the Jawbone UP3 is a solid fitness tracker that you can also take a dip with.

Runtastic Orbit

This fitness tracker is compatible with both Android and iOS. It also measures your steps, sleep and calories. Moreover, it is waterproof, so those who prefer to take a swim to burn calories can include the Runtastic Orbit in their fitness regimen. On the downside, the Runtastic Orbit features no food logging or stair tracking although there are a few updates in the pipeline in future for this wearable. The Runtastic Orbit fitness tracker includes two wristbands and a clip case, and will require a smartphone in order to work.

Sync Burn Fitness Band

For those who get annoyed easy with all the charging a fitness tracker requires every few days, the Sync Burn wearable is the answer to their prayers. According to the manufacturers, this fitness band is able to work for a whole year before needing another battery. Notice we say battery here, because after a year's worth of use, the Sync Burn Fitness Band doesn't need to be recharged, but a new battery which can be purchased from wherever you buy batteries from. Like most other fitness trackers, this one will also show burned calories, steps and even the distance travelled. It is also waterproof; just avoid going below 98 feet.

Nike FuelBand

Sturdy, sporty and comfortable, these are the three words which can be used to best describe the Nike FuelBand fitness tracking wearable. The tracking bangle is able to display your steps, the amount of calories you have burned and the time as well, along with being able to sync over Bluetooth with your smartphone.

There smartphone app for the activity tracker is available for both iOS and Android devices and offers some cool new features which allows for useful customization. For instance, the user is able to isolate their activities as well as name specific activities separately as well. The only downside being that this activity tracker does not track the steps a user has climbed, the heart rate or skin temperature of the user. While the user will not be getting most of the meaning data from this wearable, it does offer a form factor that is better than its predecessor, which will go well with Nike fans. While the Nike FuelBand is water resistant it's not waterproof.

Ending Note

So, these are the fitness trackers that have the best features for you according to us. When it comes to tracking your runs and rides fitness trackers puts tracking your fitness levels first.
Join Our Community!
Like what you see? Get a FREE account and start posting, sharing, and discovering more!