---
First look: Jawbone's new Up2 and Up3 fitness bands are really small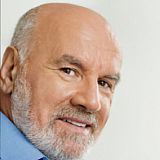 Posted By Sidney N.
---
Click for the full review - http://cnet.co/1G4jWZJ One tracks heart rate, one doesn't: they're both available to order now, and we try them on for size. Plus, a sneak ...
---
Join Our Community!
Like what you see? Get a FREE account and start posting, sharing, and discovering more!
Have Questions? Contact Us!
Find out the answers to your questions by contacting us. We look forward to hearing from you!