---
Acer Liquid Leap+ fitness band works on iOS, Android, and Windows phones too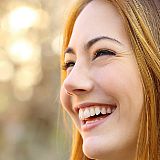 Posted By Freda J.
---
http://cnet.co/18G4KUA It may not look like much, but at least Acer's newest fitness band is affordable -- and it works with a lot of phones.
---
Join Our Community!
Like what you see? Get a FREE account and start posting, sharing, and discovering more!
Have Questions? Contact Us!
Find out the answers to your questions by contacting us. We look forward to hearing from you!